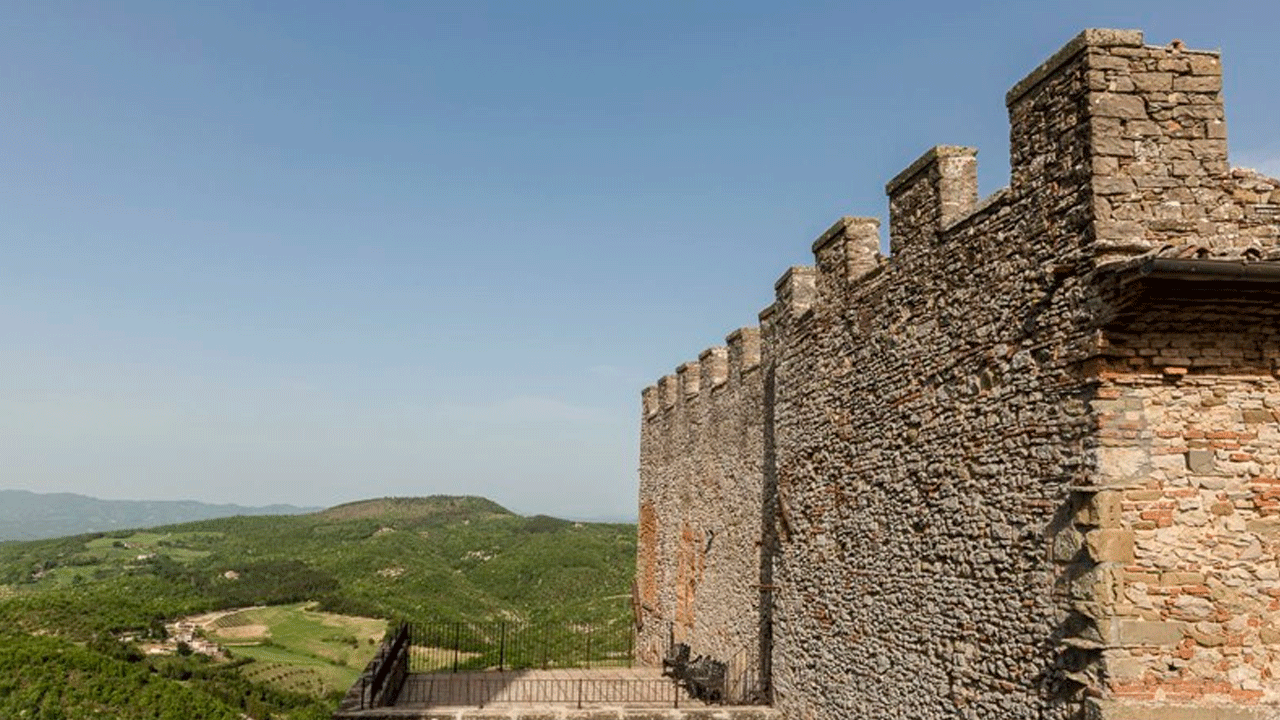 Monte Santa Maria Tiberina - "Bourbon del Monte Santa Maria"
Mount Santa Maria Tiberina keeps its medieval urban pattern intact and is located on a beautiful panoramic position where you can enjoy an unforgettable view across the Valley.
The surrounding area has a wide variety of flora and fauna, it is a paradise for lovers of nature and trekking.
Its origins are very ancient and, as demonstrated by the nearby bronze deposits of Trestina and Fabbrecce found in the past century, it was certainly an Etruscan village located to the right of the Tiber river in an advanced position for trade.
There are many documents of the XVIIth century in which you can read of the existence of a coin, called "Montesca" or "del Monte" (Montesco Florin) that circulated in the Marquisate.
In the parish church of "Santa Maria", dating back to the sixteenth century, there are three pre-Romanesque sarcophagi, a Baptismal Font of the XV-XVI century and the Chapel of the "Bourbon del Monte".
Another attraction not to be missed is the ancient Castle of the marquis "Bourbon del Monte" and the adjacent majestic tower.
The "montesca" cuisine reminds the ancient flavours of the place. An agricultural and pastoral tradition that is rediscovered in local specialities based on cereals, chestnuts, olives, grapes, mushrooms and truffles.
Festival and events organized especially during the summer in Mount Santa Maria Tiberina, are opportunities not to be missed to discover the authentic local culture and tradition, including food, history, folklore and great hospitality.
The "Sagra della Porchetta", which takes place every year on the first Sunday of August, opens the summer event calendar, and it is based on the tasting of the typical pork baked in the oven and accompanied by pork rinds and beans. Afterwards, every third Sunday of October, takes place the Autumn Festival. The protagonists are the products of the underbrush such as chestnuts, mushrooms and truffles, and pieces of local handcraft, skilfully made by the country's masters.
Among the religious festivals, there are the Procession of the Ascension in May and the Patron Saint of Santa Maria Assunta on 15th August. Both are inserted in an atmosphere of celebration and conviviality, including tastings of typical dishes and folklore performances.